Kramer & Crew steht als IT-Regisseur im Rampenlicht. Wir beobachten den Markt und erhalten frühzeitig Zugang zu innovativen Technologien. Auf dieser Basis inszenieren wir die IT-Infrastruktur der Zukunft.
News
Mit dem Titel "Growth Partner of the Year 2014" zeichnete CommVault unser außergewöhnlich hohes persönliches und fachliches Engagement im Bereich des Daten-...

Die Prozesse bei Kramer & Crew sind hervorragend organisiert – das bestätigte in diesem Jahr erneut der Auditor...

Mit dem CrewCar fahren wir direkt zu Ihnen. Unser mobiles Rechenzentrum ist mit einer kompletten IT-Infrastruktur ausgestattet. Buchen Sie jetzt Ihren...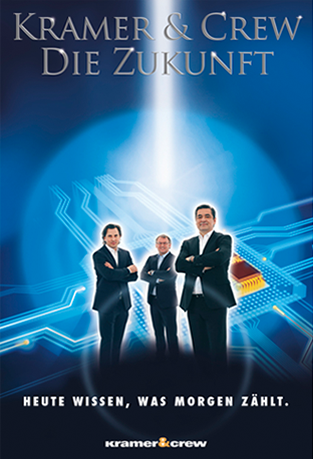 Als Premium-Partner namhafter Hersteller erhalten wir frühzeitig Zugang zu innovativen Technologien und entwickeln daraus maßgeschneiderte Enterprise-Lösungen für unsere Kunden.